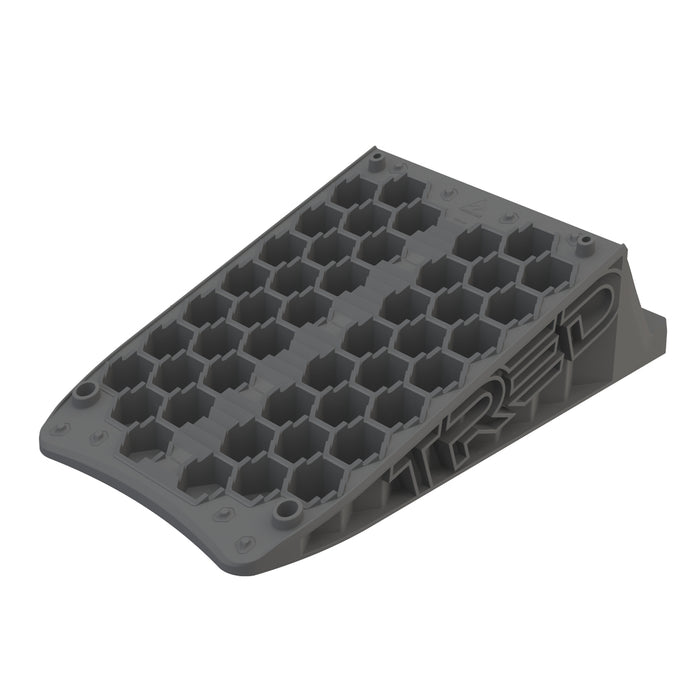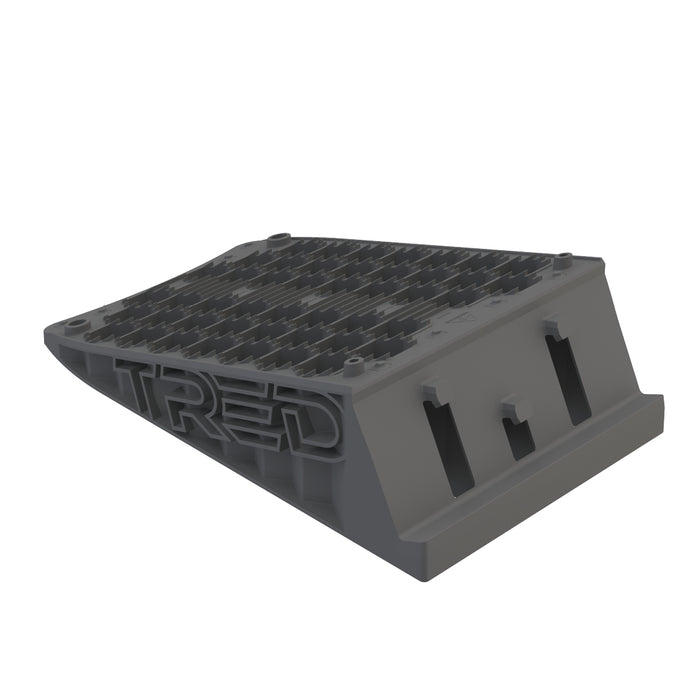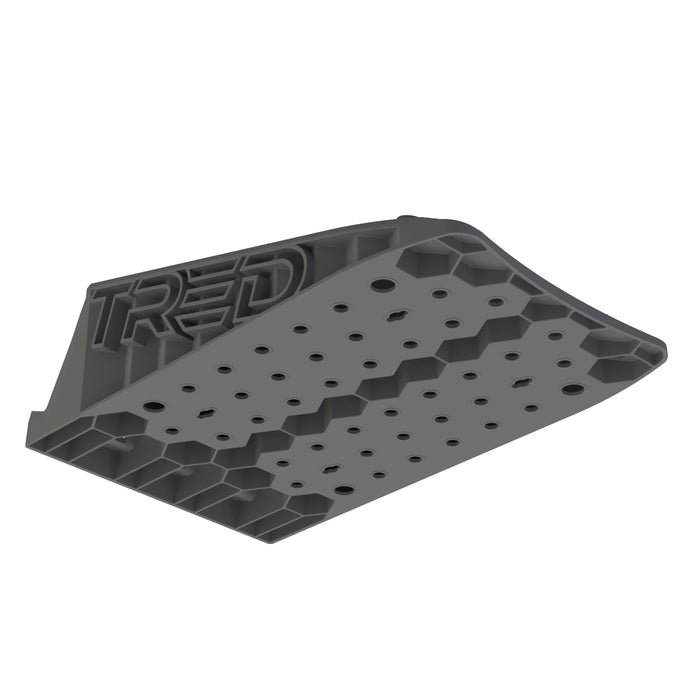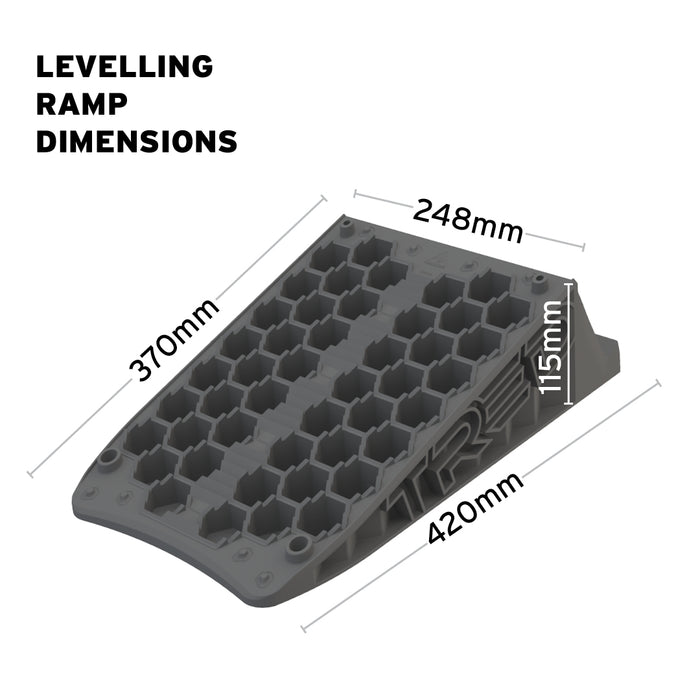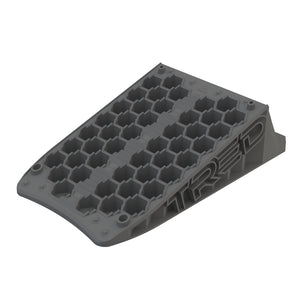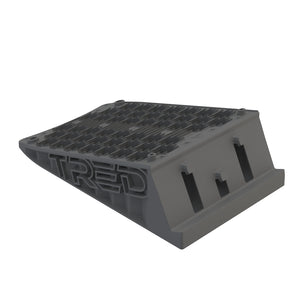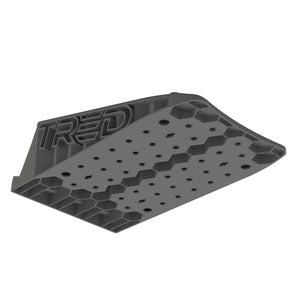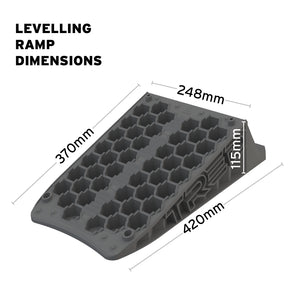 TRED GT LEVELLING RAMP
The TRED GT Levelling Ramp range have been expertly engineered to keep your vehicle, trailer or caravan secure and level. With superior strength, anti-sink plates, and unique TRED-link design, it's never been easier to level your vehicle, caravan, or trailer.
With honeycomb design for superior strength. The ramp features attachment points for fitment and storage of the GT Levelling Ramp Chock (Chock not included). The TRED GT levelling Ramp is the perfect levelling option for any vehicle, trailer, or caravan.
Please note. TRED GT levelling ramps are sold as singles.
Ramp dimensions:
Ramp height: 115mm
Base length: 420mm
Ramp length: 370mm
Ramp width: 245mm 
Weights:
Ramp weight (each) 1645g