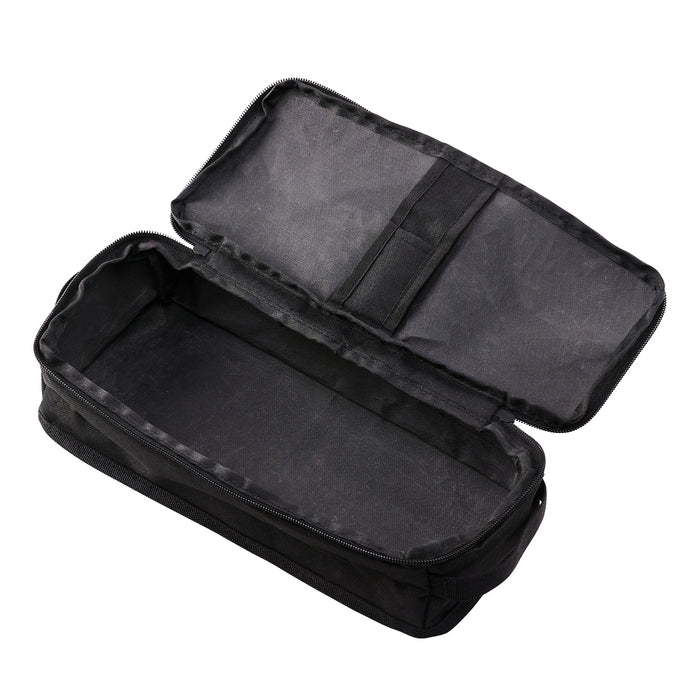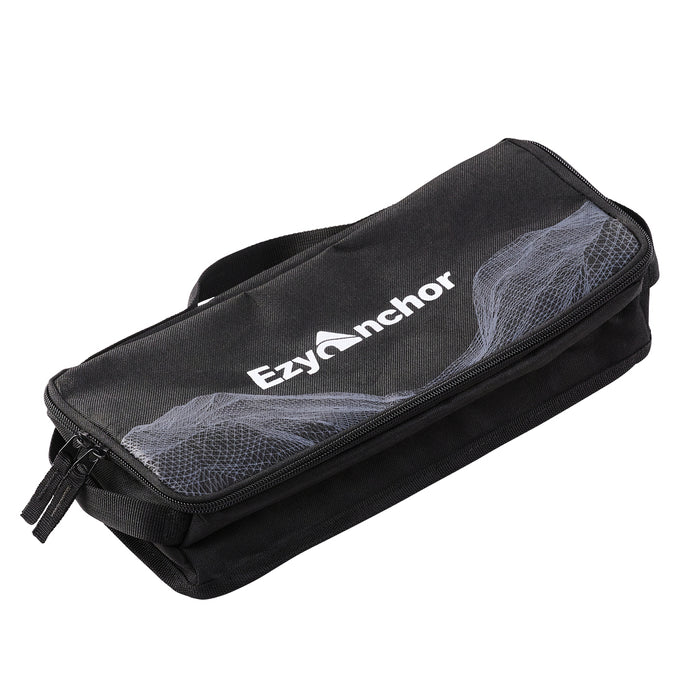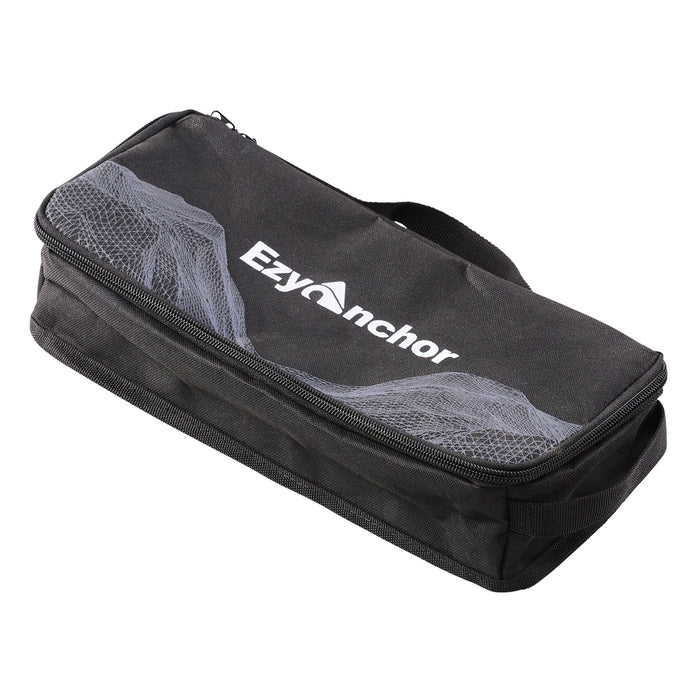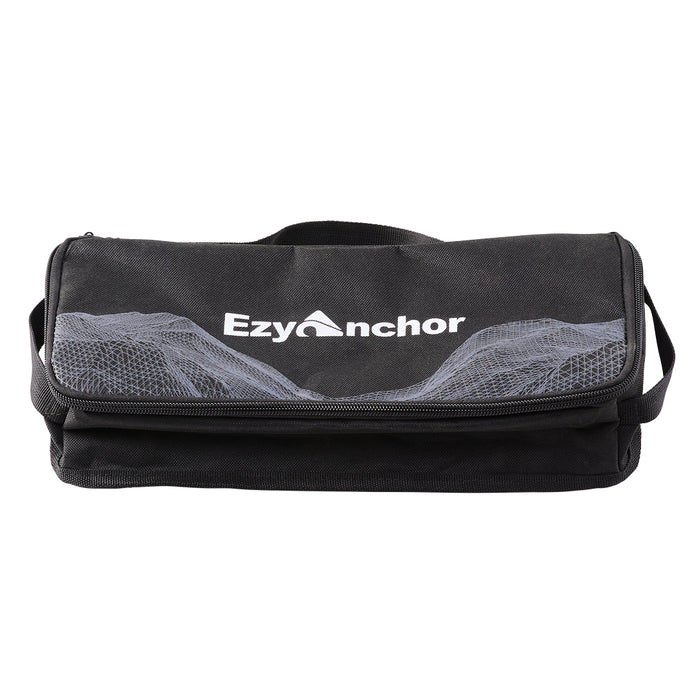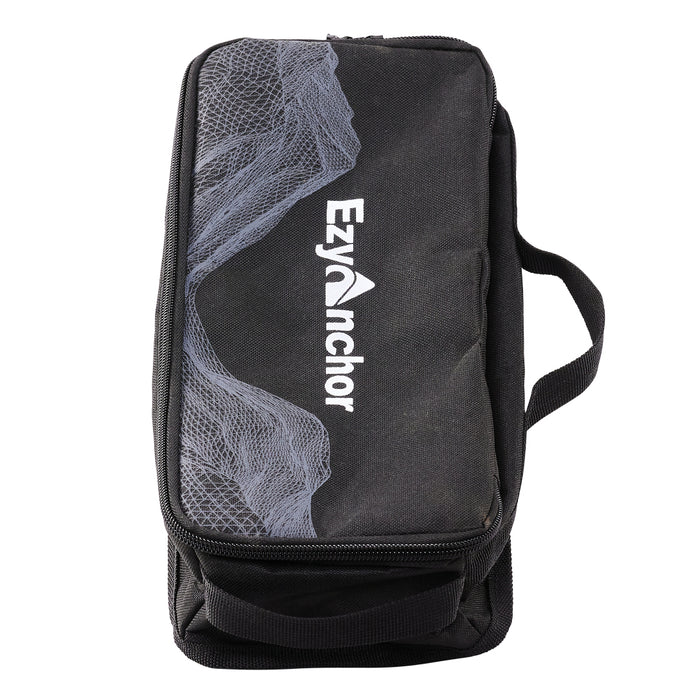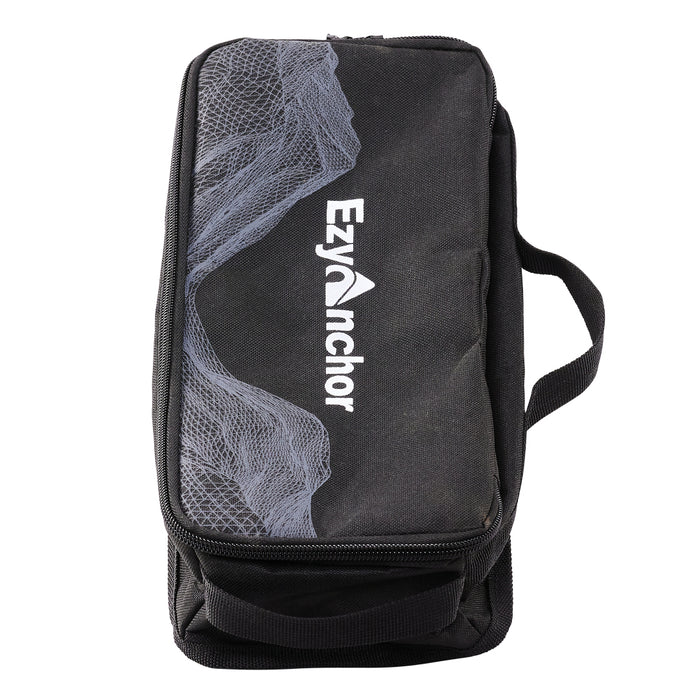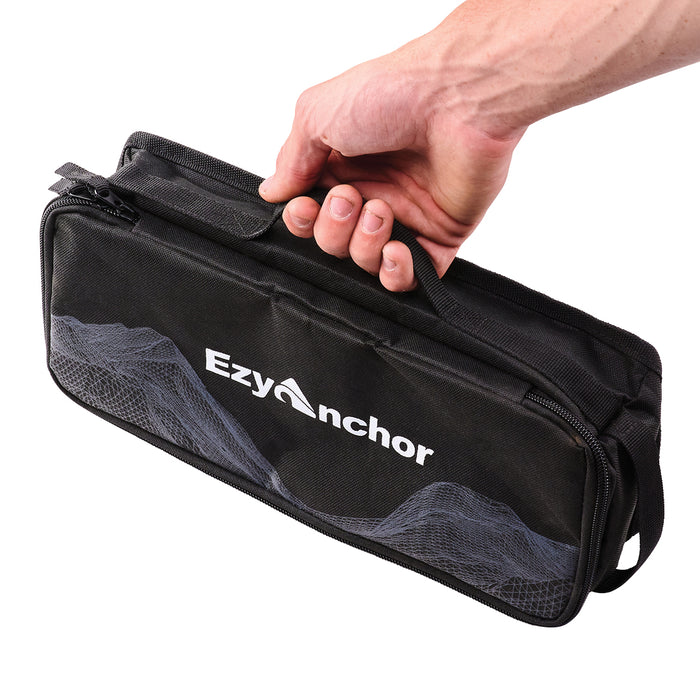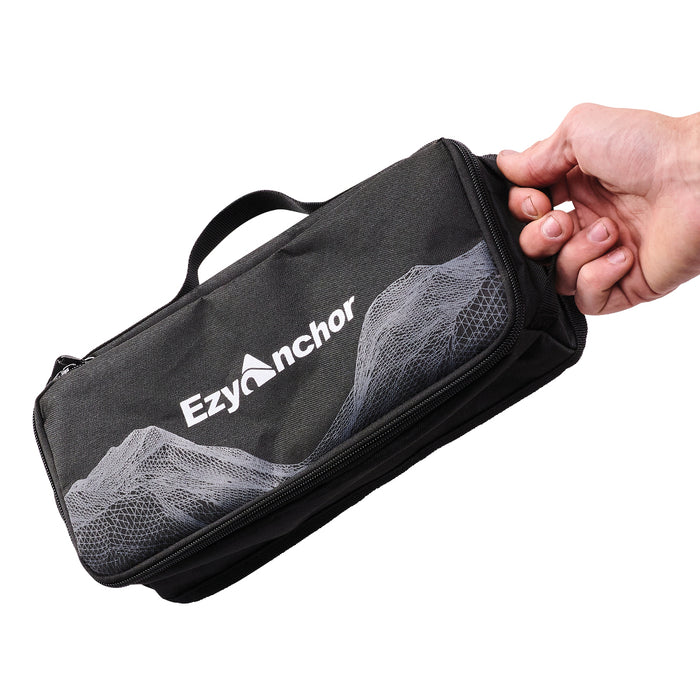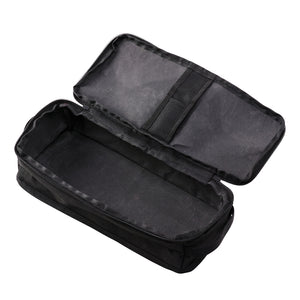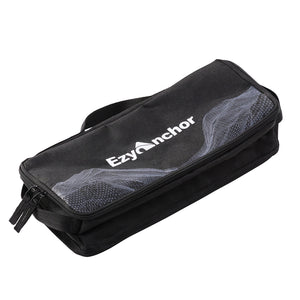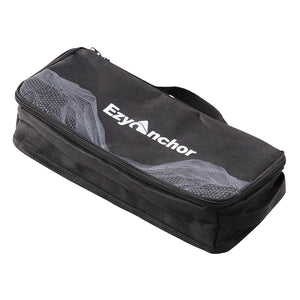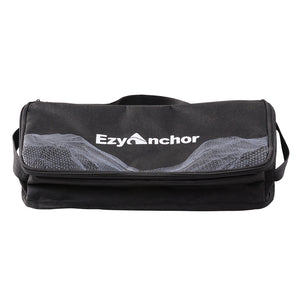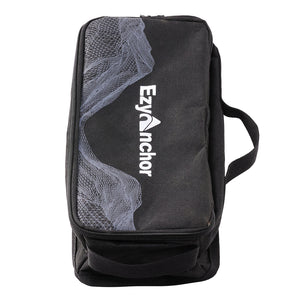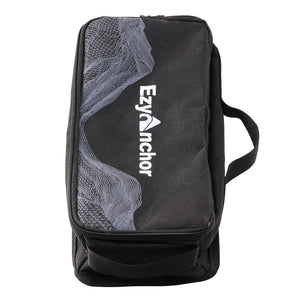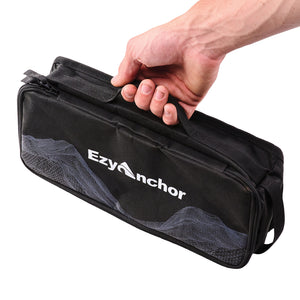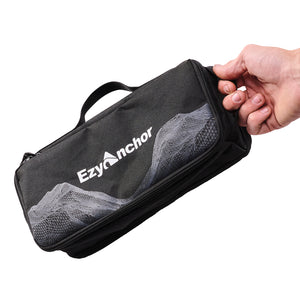 Ezy Anchor Carry Bag
The Ezy Anchor Carry Bag has been designed for ease of use and convenient storage of your Ezy Anchor tent pegs.
Made from Polyester with PVC coating on the inside for added durability. The bag features two grab handles and a handy storage pocket for the Exy Anchor Driver.
330 (W) x 150 (D) x 80mm (H)
FEATURES
Comfortable handles
Twin zipper
Perfect for all Ezy Anchor packs
Great for storing a variety of other items
Made from Polyester
Extra storage pocket for the driver inside